Daily News
Apple Pay Later appears to have officially finally launched for all qualifying U.S. residents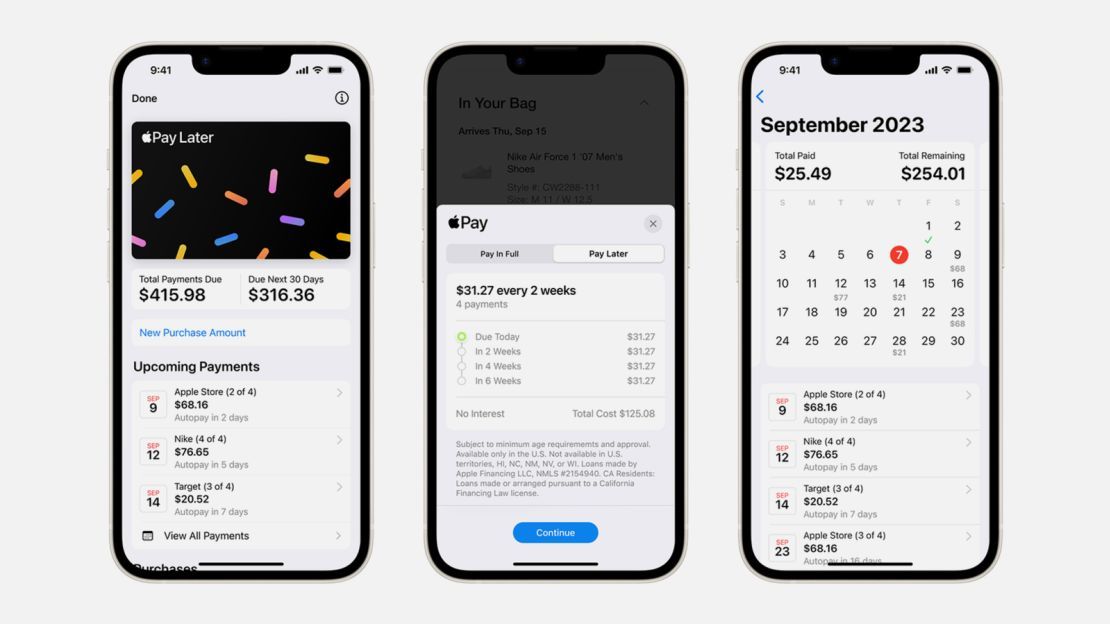 Good morning fellow FinTech Fanatic!
Apple Pay Later appears to have officially finally launched for all qualifying U.S. residents. The feature had been available on an invite-only "early access" basis since March.

Apple removed the following sentence from all Apple Pay Later support documents today:

"Apple Pay Later is currently only available to customers invited to access a prerelease version."

Apple Pay Later is a "buy now, pay later" feature that lets qualifying customers split a purchase made with Apple Pay into four equal payments over six weeks, with no interest or fees.

The feature is available for eligible purchases between $75 and $1,000 made on an iPhone or iPad on most websites and apps that accept Apple Pay.

The minimum purchase amount required to use Apple Pay Later was $50 during the early access period, but Apple has now raised it to $75.

Every purchase made using Apple Pay Later is a separate loan and requires a new application, which has no impact on your credit score, according to Apple.

The feature is available to U.S. residents who are 18 years of age or older. Apple Pay Later is currently unavailable in Hawaii, New Mexico, Wisconsin, and the U.S. territories.
Read more Industry updates below, and have a great day in FinTech!
Cheers,
---

---
INSIGHTS
🇬🇧UK consumers lost over half a billion pounds to scams in the first half of 2023. Criminals stole £580 million in fraud in H1 2023, a 2% decrease from 2022, says UK Finance. Explore the full article for further insights.
🇸🇬A recent survey by Revolut found that over 20% of Singaporeans have experienced some kind of fraud when shopping online in the last six months. The most common fraud was buying a product which never arrived, followed by fake websites which stole customers' card details and fraudulent sellers who stole customers' money.
Demand for embedded finance soars among SMBs as traditional banks fall short according to a new global survey by Airwallex. The data shows that 82 per cent of SMBs globally (86 per cent in the UK and US) feel overlooked by banks and would change their current banking provider if their existing software platform or marketplace offered a like-for-like alternative.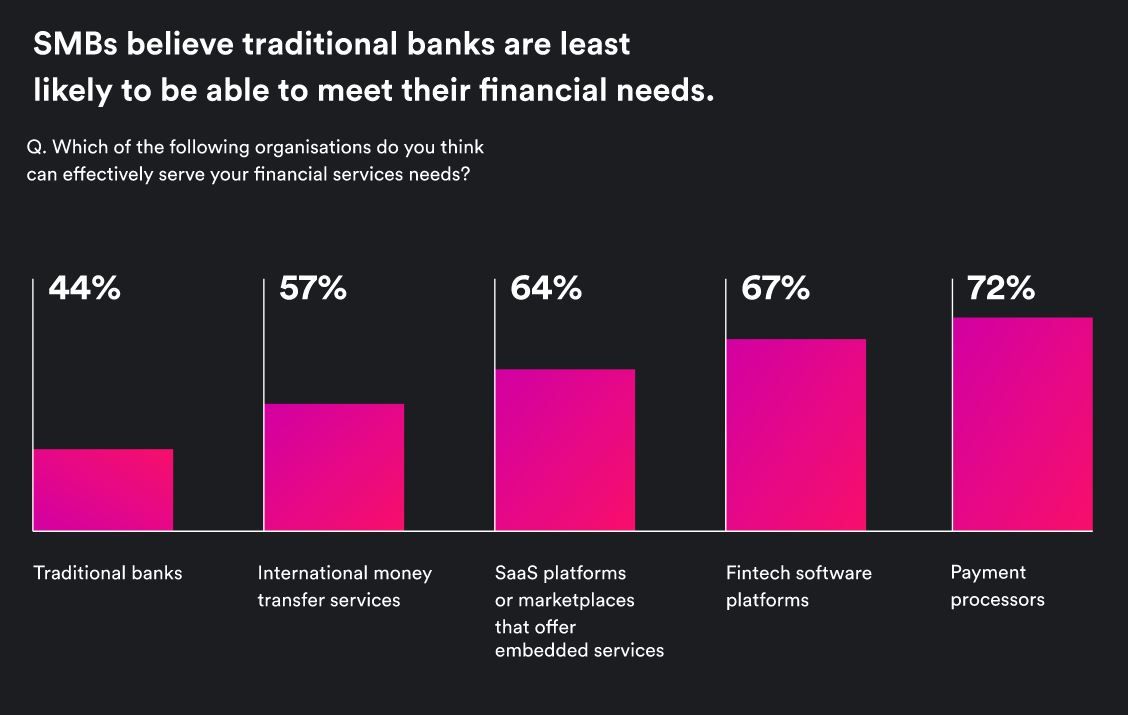 ---
FINTECH NEWS
🇦🇺ASX-listed fintech Butn delivers record quarterly revenue of $3.4 million. Butn delivered Q1 originations of $124.1 million, up 21% on the pcp. This is the second successive quarter of origination growth underlying this momentum. Read more
The wealthtech industry in Asia Pacific is on the brink of substantial expansion, following its growing economy and increasing wealth in the region. It is predicted to grow by 25 to 30 percent per year. The market could triple or even quadruple its AUM by 2027 to reach up to $2.25 trillion, from around $700 billion at the end of 2022, according to the «WealthTech in Asia Pacific report» by McKinsey & Company.
Wirex and Transact Payments join forces to enhance card issuance in the EEA. This upgrade lets users handle transactions more easily, whether they're shopping on the internet, buying things at physical stores, or making payments while moving around.
---
PAYMENTS NEWS
🇺🇸Bottomline opens access to ACH supplier network. This is the first time Bottomline's business payment network has opened access to its proprietary Premium ACH supplier network and is another milestone in the company's mission to transform the way businesses pay and get paid.
🇫🇷French payment company Worldline just fell 55%. Shares in the French payments company were suspended after it revised down its financial targets on a sudden drop-off of business in Germany. Read more
---
OPEN BANKING NEWS
🇬🇧Student wellbeing platform Blackbullion connects with Bud Financial. By leveraging Bud's Assess and Engage solutions, Blackbullion will simplify and expedite the application process for students seeking additional funding and grants from their educational institution, all through the Blackbullion platform.
🇦🇺BGL partners with Skript to connect clients to Open Banking. The integration between BGL and Skript will collect data from all Australian banks for transaction accounts, term deposits, loans and credit cards and feed it into Simple Fund 360 and Simple Invest 360.
---
REGTECH NEWS
🇪🇪Veriff delivers risk score for ID verification. The feature will enable organizations to evaluate the risk of fraud associated with each identity verification session and, as a result, easily detect fraud patterns and make more informed decisions.
🇭🇰Jetco opens access to company data through Know Your Customer. Through this partnership, financial institutions can seamlessly access crucial commercial data via Know Your Customer's real-time connection to the Hong Kong Companies Registry and Inland Revenue Department through JETCO's platform.
🇮🇳Google's New Initiatives: Expanding Credit Access, Combating Online Fraud in India. Google has unveiled a series of initiatives at their annual "Google For India" event including bridging the credit gap, fostering generative AI and language inclusivity with a new center, and enhancing online safety and security.
---
DIGITAL BANKING NEWS
🇬🇧Monzo COO on Fintech and Online Banking in Europe. Watch video 👇
🇬🇧Tandem opens new London office. The new site offers an excellent location with facilities and infrastructure, enabling Tandem to add yet another greener office space to its expanding facilities portfolio, moving from a D EPC rating to a B EPC.
🇺🇸US Bank launches POS lending tech. US Bank has launched an embedded, multi-channel point-of-sale lending platform called Avvance, which lets firms offer customers financing at the checkout. More on that here
🇵🇭UNO Digital Bank has partnered with Collabera Digital to expand and increase its user base by developing and integrating a mini-app in GCash. Through this collaboration, the companies aim to make digital financial services easily accessible to individuals, regardless of their socio-economic status or location in the Philippines.
🇦🇺Cloud banking platform Mambu expands business operations in Australia. With the impact of the Consumer Data Right (CDR) finally being felt, digital transformation has moved up to the top of the agenda for many organisations, and Mambu is in prime position to assist those financial institutions ready to make the digital leap.
Judo chairman Peter Hodgson and CEO Joseph Healy lashes investors for tanking share price. The executives said they are variously frustrated and disappointed that the share price does not accurately reflect the performance of the business. Read the full piece here
---
PARTNERSHIPS
🇨🇴TerraPay and Nequi partner to transform remittances in Colombia. The partnership brings together the shared values of both companies, helping people manage their money efficiently and achieve their financial goals while also paving the way for financial inclusion.
---
Want your message in front of 100.000+ fintech fanatics, founders, investors, and operators?
Shoot me a message on LinkedIn or send me an e-mail.