Daily News
🔥10 Lessons from David Vélez on Harry Stebbings 20VC Podcast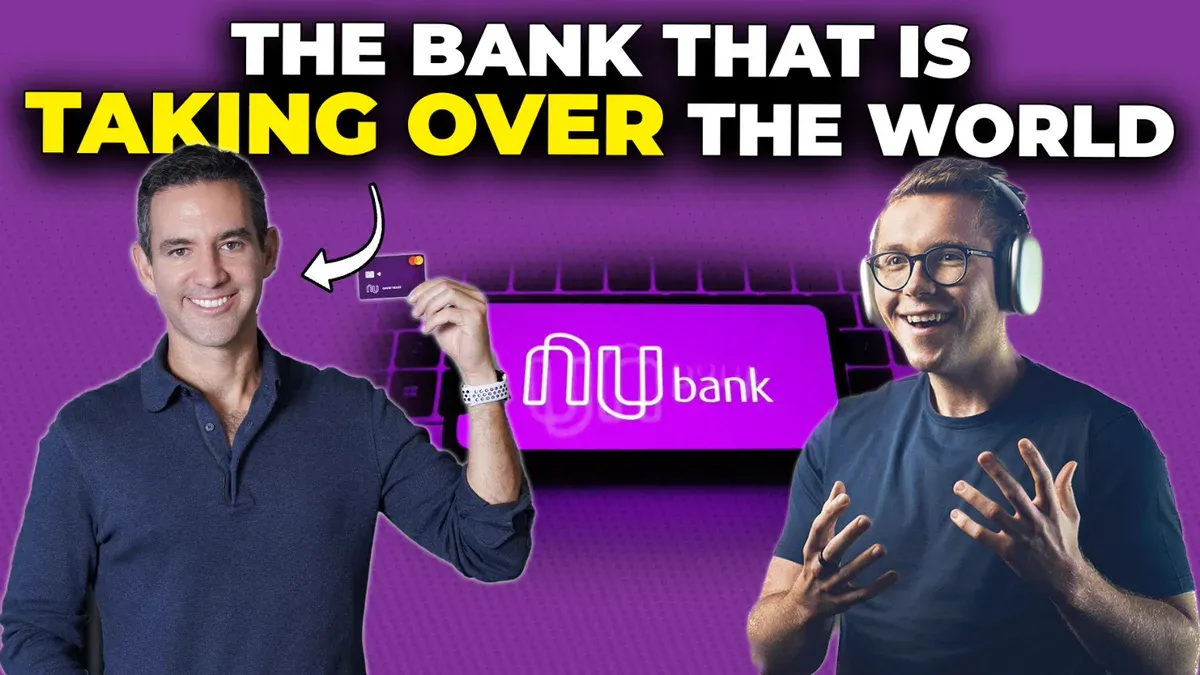 Good morning!
Let's start with some local FinTech news from Amsterdam where Payment Service Provider Mollie is entering an unfamiliar territory: restructuring.
For the first time in its existence, the FinTech giant is making cutbacks to its staff, signaling a shift from its erstwhile aggressive growth strategy.
"The realization dawned upon us that we grew too quickly," said Adriaan Mol, founder and major shareholder of Mollie.
He further added, "In a very short time, we onboarded too many employees, sacrificing efficiency."
This restructuring decision comes on the heels of a tumultuous period in the FinTech sector, with several players facing mounting challenges.
While exact numbers are yet to be confirmed, Mol assures that less than 10% of Mollie's 800-strong workforce would be impacted, translating to fewer than 80 jobs at risk.
Now I'd like to highlight one of my favorite podcasts out there: 20VC, where Harry Stebbings interviewed David Velez from Nubank.
And if you don't have an hour to spare, you should definitely check out "10 Lessons from David Vélez" from the podcast here
Enjoy and learn😉
Now on to other global FinTech industry news I listed for you today:
---
Subscribe now
---
#FINTECHREPORT
The (unmet) potential of Open Banking by Oxera identifies some of the key economic obstacles holding back wider adoption of Open Banking and the development of new Open Banking use cases. Download the complete report here
---
INSIGHTS
From Funding to Investing: The dual role of FinTech Giants in today's market. Drawing from a deep dive into the FinTech landscape, it's intriguing to observe that several startups, upon securing venture capital funding, swiftly channel those funds into investments in other emerging startups. Read my comprehensive article here
FinTech Pricing Models. Jas Shah explains all about this topic. Read the full article for more information here
---
FINTECH NEWS
🇺🇸 Divvy Homes goes from $2B valuation to third round of layoffs in a year. The layoffs represents the latest blow to the real estate tech company, as mortgage interest rates have continued to surge. Read more
🇦🇪 Alif expands into the UAE with Alif Pay. The fintech leader makes its mark in the UAE with Alif Pay, providing financial services and global remittance for UAE residents.
Inviu, a leading tech firm specializing in investment solutions, is rapidly expanding its footprint across Latin America. Through strategic partnerships with stock brokerages in Paraguay, Bolivia, Ecuador, Chile, and Colombia, they are expanding their reach, allowing these brokerages to offer offshore market operations to their investor clients.
🇵🇭 GCash took down over 4 million accounts linked to fraudulent activities. The company said it is taking steps to protect its users from fraud, including blocking malicious sites and raising its cybersecurity walls.
🇯🇵 DG and TOKYU CARD launch a B2B payment service "DGFT Invoice Card Payment for TOKYU CARD" This B2B payment service allows users to move out the payment due date by replacing bank transfer invoices with payment by TOKYU CARD. It is available even if the business partner (invoice issuer) does not support card payment. Link here
---
PAYMENTS
PayPoint delivers Pay by Bank. PayPoint, has become the first Open Banking provider to offer bank to bank transfers.The move comes following a record number of Brits taking to Open Banking.
🇸🇬 Nium Joins FAST and PayNow to accelerate real-time payments in Singapore. Nium's direct integration with FAST and PayNow streamlines the payment process by removing additional steps and intermediaries.
🇮🇳 Idemia partners with Airtel Payments Bank and HMD Global to expand the reach of offline CBDC payments in India. The firms will focus on working together in order to launch an offline payment system in the next couple of months.
---
DIGITAL BANKING NEWS
🇬🇧 Challenger banks warn MPs on impact of changing regulation to SME market. SME lenders have warned MPs that proposed regulatory changes would be a "dramatic backward step" and impose significant constraints on the growth of SME-focused banks.
BaaS: The New Frontline in Global Banking Innovation. Diverging from traditional white-labeled banking services, BaaS offers an innovative model built upon a plug-and-play API platform. Learn more by clicking on this link
🇯🇵 Japan's megabank Mizuho joins MUFG's stablecoin platform. The new stablecoin promises an alternative to the conventional trade finance network, known for being costly and time-consuming.
---
BLOCKCHAIN
🇺🇸 JPMorgan working on blockchain-based digital deposit token. The bank has already built most of the infrastructure needed for the project but will not create the actual token unless it gets the go-ahead from US regulators, says Bloomberg, citing a source.
🇺🇸 Ripple bags Nevada license through Fortress Trust acquisition. Through its technology and licensing, Fortress Trust provides infrastructure to address the growing enterprise crypto market.
🇺🇸 CFTC calls for US crypto regulatory sandbox. Commodity Futures Trading Commission (CFTC) commissioner Caroline Pham advocated for a limited pilot program for digital asset regulation in the US. Read more
🇨🇳 CEO of fintech giant Ant Group pledges support for digital yuan at Shanghai conference, promotes cross-blockchain use. Eric Jing Xiandong said the e-CNY could be as valuable to industrial internet use as mobile payments were for consumer use.
Why Visa's new stablecoin efforts could be a game-changer. Industry observers believe the company's efforts with USDC via Solana could catalyze increased adoption in the wider crypto payments realm.
🇸🇪 Safello lets users buy crypto with Apple Pay and Google Pay, expanding its payment options and providing customers with a seamless and secure method to purchase cryptocurrencies.
---
DONE DEAL FUNDING NEWS
🇺🇸 US fintech Ampla secures $258m credit facility with Goldman Sachs and Atalaya. Through the provision of incremental financing, the facility will further support the development and deployment of the company's growth capital products and its "all-in-one" platform for consumer brands.
🇨🇭 Swiss fintech yeekatee lands CHF 550K funding round. yeekatee recently launched its mobile app that enables users to track all their assets, including an ultra-secure automatic synchronization feature for actual bank and brokerage accounts.
🇺🇸 Tradeteq secures $12.5 million A Plus funding round. This strategic investment signifies a bold step in Tradeteq's mission, ahead of its entry into the US, the world's largest private credit and securitisation market.
🇲🇽 Syscap raises USD $2.3M to create private credit infrastructure in Mexico. Syscap plans to use the funding to invest in technology and product development. Read more
🇻🇳 Vietnamese lender F88 raises another $50m in debt financing. F88 said that the new credit facility will be used to grow its distribution network and improve its technology. The company wants to reach over 10 million customers by 2025.
---
MOVERS & SHAKERS
🇩🇪 Moonfare brings Marine Eugène on board as new chief commercial officer. Eugène will be responsible for setting the global direction of all the company's marketing, direct sales and customer services activities.
🇺🇸 Dave announces John Ricci's retirement, names Joan Aristei as successor and Chief Legal Officer. Aristei's combined decades of experience in legal, compliance, and fintech leadership will add a wealth of knowledge to the executive team and be vital to the business and legal strategy.
Spendesk appoints Sarah Whipp as new chief marketing officer. "I look forward to accelerating our presence and collaborating with the marketing team to drive growth and bring long-term success," Whipp said.
---
Want your message in front of 100.000+ fintech fanatics, founders, investors, and operators?